Santa Teresa 1796 venezuelan single-estate solera rum
To commemorate the Hacienda's bicentennial in 1996, Alberto Vollmer Herrera, member of the 4th generation of the family, challenged the company to develop a rum that could leverage all its mastery learned in the first 200 years.

The Hacienda Santa Teresa is where it all happens. From harvesting the sugarcane to bottling, the process of rum making takes place in the Aragua Valley with the perfect environmental conditions for aging rum.

Appearance
Amber red and rich of thick tears
Palate
Unique taste of nuts, leather, vanilla, cinnamon, dark chocolate, prunes, hints of honey and pepper
Nose
Fruity aroma with notes of wood

Traditional solera method for a rich, refined and dry taste
Our Maestro Ronero, Nestor Ortega, slowly develops all the flavors through our artisanal production process, so that every sip offers a new layer of sophistication.

Santa Teresa 1796 is:
RICH because our Maestro Ronero blends up to 30 casks of rum to make each batch of Relleno de Solera.​
REFINED because our traditional Solera slowly marries our oldest rums with our new blends, transforming them into a single rum of unparalleled texture and balance.
DRY because, when you start with the best ingredients, and you employ the highest caliber of craftsmanship, you don't need to mask the flavors with a load of sugar – that's why a bottle of Santa Teresa 1796 contains less than half a teaspoon of sugar, guaranteeing an unexpectedly dry finish.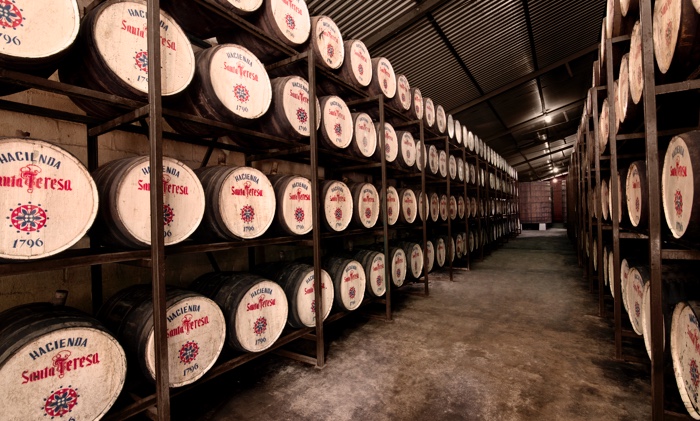 Santa Teresa Solera technique
Adopted from Spanish Sherry producers, our traditional Solera method ensures every bottle of Santa Teresa 1796 has some of the very first Ron Madre running through it. That's because, since we first filled them in 1992, our Solera casks have never emptied. Instead, each time a bottle is drawn, our Solera is topped up with a slightly younger rum blend, guaranteeing that every bottle has exceptional richness … and a little bit of our Mother Rum.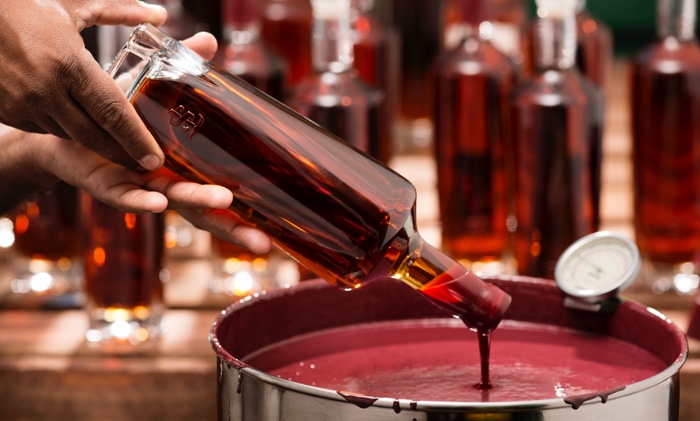 Craftsmanship in every aspect
Everything about Santa Teresa 1796, from the special pot still rum, to the Solera Method, to the bottling system, and the application by hand of the wax used to seal the cork, makes every bottle a unique and exclusive piece.